Unloading your brain stack
Posted October 13, 2009. 4 min read.
It's quite difficult to get anything done when you're thinking about the ton of things you need to do. Just remembering everything takes most of your mental energy and focusing on one task is problematic. The solution? To-Do lists. I'm a big fan of To-Do lists because I have trouble focusing on one task when I'm juggling with other ideas and I tend to forget about things to do. Unload your brain stack by writing down as much as possible.
Here are my thoughts on a few applications that let you manage to-do lists.
Online options
Remember The Milk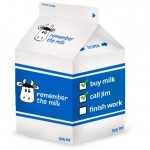 Remember The Milk (RTM) was my favorite application until a few days ago. It does almost everything right and does so in a pleasant UI. Among its strong points is the ability to easily manage multiple lists, keyboard shortcuts, import and export options, email integration (you can even install a widget in your Gmail account) and more. It supports almost everything you could want from a to-do list application and it's free (there's also a paying option for more features).
The only thing that annoys me is how lists are listed. Currently, each list corresponds to a tab. It works fine when you don't have too many lists but it's not so practical when you have a lot of lists.
Todoist
My new best friend. Todoist is what you would call a programmer application: it's simple, doesn't look too good and it works. It has less features than RTM, but it does the core functionalities of a To-Do list application really well. Once again, keyboard shortcuts are available and it's easy to manage multiple lists and add items to them. Todoist also offers a Firefox extension, Gmail integration (links to email conversations from within Todoist) and an API (which is a work in progress). It's does less than RTM, but I would say it does the core functions better.
Toodledo
Toodledo is another application similar to RTM and Todoist. It offers the same core functionalities with a few twists of its own. You have more control on how the lists are displayed and what information you want to see for each item. It works okay, but it lacks a must have feature for me: keyboard shortcuts.
Basecamp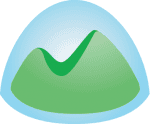 Basecamp from 37signals is more than just a To-Do list application. It's a little more full-featured than the others, that's because it's more of a project management tool. The team at 37signals use their own tool and they put a lot of work in offering the best tool they can so that makes Basecamp a more than decent option. It's a very good choice too if you're planning on working on projects with other people and clients.
FogBugz

FogBugz is more of a bug tracker, but it can be used to manage tasks and customer requests. Just like Basecamp, it's targeted at a more professional audience and serves better as a bug tracker than a To-Do list. However, it can still be used effectively to organize and prioritize your tasks.
Offline alternatives
When you want to just stop thinking about something, an easy way to not forget is simply to use a normal paper pad. It's perfect for things you're going to finish during the day. If you don't like using pens, notepad can be used in the same way.
Just write it down
Writing things down really helps productivity, it helps grasp the amount of work to do and lets your mind focus on one thing at the time. When you feel you have too many things to think about, just write them down and give your brain a break.